Personal injury claims allow those harmed by someone else to seek compensation for damages. Damages can include your injuries and related losses, such as medical costs, lost wages, pain and suffering, and depending on the type of accident, property loss. Compensation awarded by verdict or settlement is paid by settlement check.
However, a personal injury settlement can be complex and may take much longer to acquire than you may expect.
What is a Personal Injury Claim?
Whether it's a car accident, slip and fall, defective product, or dangerous drug that causes harm, when an injury is caused due to the negligence of someone else, the injured have rights, including the right to bring a personal injury claim seeking just compensation for damages.
Generally, personal injury claims include medical malpractice and negligence cases, wrongful death cases, a car accident case, dangerous medication and defective product claims.
These claims seek compensatory damages for medical bills and medical treatment costs related to the injuries sustained, and in some cases, even punitive damages which work as punishment for the negligent act or behavior.
In a successful injury lawsuit, the last step is the resolution of the claim and being compensated for damages via a settlement check.
What is Just Compensation?
Just compensation is the monetary relief sought by those who have been harmed by the negligence of another. Mental and emotional distress normally constitute the foundation of just compensation for pain and suffering.
A long-term prognosis allows your lawyer to assess future expenses such as medical bills and the expenses of daily life. Diagnosis should come from a neutral physician who has no vested interest in your claim.
Your personal injury attorney can guide you through the process and give you a realistic estimate of what would be considered just compensation.
What is a Personal Injury Settlement Check?
Settlement checks are received after being awarded compensation for a personal injury claim, whether that compensation is by verdict or settlement. While many factors can affect the disbursement of the settlement, generally speaking, the timeline to do so remains consistent.
The amount of the settlement is determined after parties on both sides have reviewed evidence, heard testimony, and estimated damages. Sometimes litigating a case may be in the best interest of the injured party, while in other cases, negotiating a personal injury settlement agreement would be the better option.
If you work with experienced personal injury lawyers, they will thoroughly examine the details of the case to determine which is the best option for your particular circumstances.
When Does the Insurance Company Pay the Settlement Funds?
The insurance provider of the at-fault party is generally who pays out the settlement. However, none of the settlement funds will be paid before the insurer receives the completed release form from the injured party. As soon as the release is received, the insurance provider will cut the check as directed by law.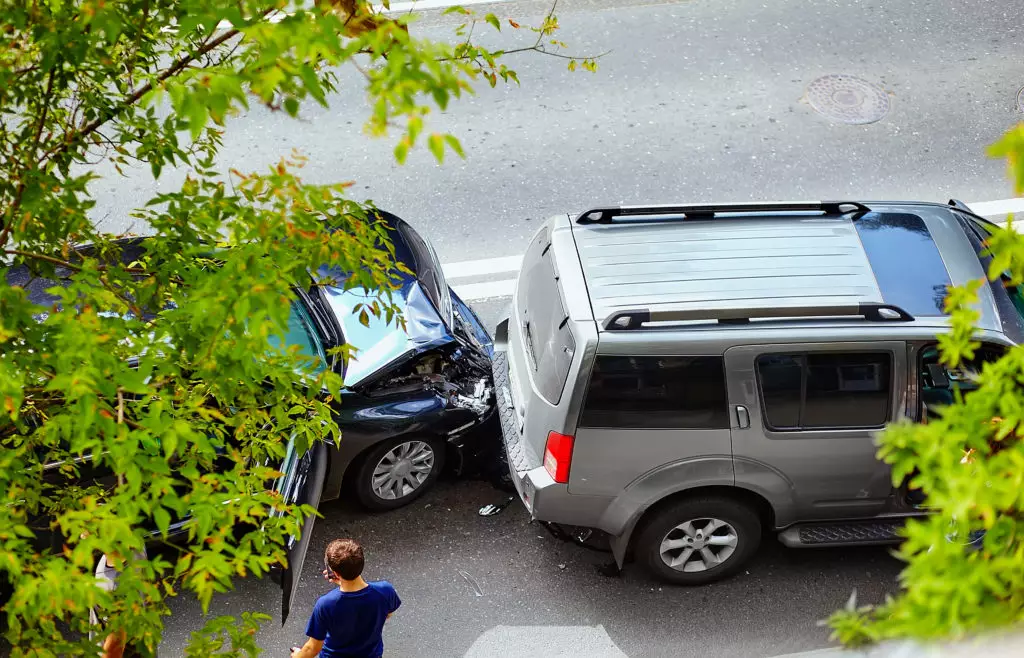 What Happens After You Sign a Settlement Release?
After you sign the release, the insurance provider will start processing your settlement. Once that is done, the settlement check is drafted and sent to your attorney.
Your attorney places the money in escrow. They will deduct their fees and expenses, and pay out claims made against your settlement, like medical liens. Your lawyer will then send your settlement check to you.
Your attorney places the money in a trust account. They will deduct their fees and expenses, and pay out claims made against your settlement, like medical liens. Your lawyer will then send your settlement check to you.
How Long Does It Take to Get a Settlement Check?
Personal injury cases can be quite complex and may not be resolved quickly. In fact, the timeline for receiving a settlement check can range from months to years.
Generally, your will receive a settlement check within a couple months of signing the release, but if the defendant appeals the verdict, it may be years before monies would be received.
What Happens When the Settlement Check Arrives at Your Personal Injury Attorney Office?
Once your lawyer receives your settlement check, they will deposit it in a trust account. Then, any outstanding liens will be paid from the account. Any fees and expenses owed the attorney will be paid from settlement check, if the attorney worked on contingency, which is where they only get paid if they win your case.
What is a Medical Lien in a Personal Injury Settlement?
Medical liens refer to the legal right of a third party to seek a portion or the whole of the amount of the claim or the proceeds of your personal injury claim. If the court approves the lien, the lien owner will be paid the total amount owed before you receive financial compensation.
When Does the Insurance Company Process, Release, and Cut the Check?
The insurance provider for the at-fault party must begin processing your claim once they receive the release. However, checks may be delayed by clerical errors, signature issues, or missing documents. Your attorney will help ensure you submit all the required paperwork properly and on time.
Settlement Check Process
Barring an appeal, which can delay your being compensated by years, the settlement check process begins shortly after a settlement is negotiated or a verdict awarded.
Terms and conditions of the settlement are drawn and prepared for the court.
You sign the settlement indicating you accept the terms the at-fault party's insurance company write the settlement check
Your personal injury attorney receives the settlement check and deposits it in a trust account
Any liens filed against you will be paid first. These include liens filed by your medical provider, insurance provider, and any outstanding child support payments you may have.
Your attorney will collect their legal fees and costs
Your attorney will issue your personal injury settlement check.
Typically, the timeline takes about six weeks, but can take longer if there are issues with or errors in any of the paperwork.
Is a personal injury case settlement taxable?
Typically, a personal injury verdict or settlement is not taxable under federal or state law. The compensatory damages you receive are meant to compensate you for wages lost due to your injuries, as well as for your pain and suffering, medical costs and expenses and loss of consortium. But keep in mind, punitive damages are taxable.
Oasis provides pre-settlement funding, also known as consumer litigation funding, to its customers through different products depending on their state of residence or cause of action. Many consumers will be provided pre-settlement funding in the form of a purchase agreement, which assigns a portion of the pending proceeds from their legal claim. Other consumers, such as those in CO, IL, MO, SC, WI and some OK residents, will be offered a funding in the form of a pre-settlement loan, sometimes referred to as a lawsuit loan. These transactions have important differences, therefore, consumers should carefully review and be aware of the type of transaction that is offered to them by any funding company.